11th & 12th July 2019
Strand Campus, King's College London
Generously sponsored by Liverpool University Press, King's College London, Royal Musical Association, British Society of Aesthetics, Margaret Beaufort Institute of Theology, and the Open University
The 7thBiennial Conference of the Music and Philosophy Study Group once again heralded a coming together of philosophers, musicologists, musicians, and artists. The conference aimed to understand, and possibly bridge, the gap between music and philosophy. With over 80 speakers, this was the largest conference in the series so far, and was packed-full of intriguing parallel panel sessions on diverse themes ranging from music history, theology, and perception, to music ontology, language, and sound art. As such, this report will form a selective overview, and will not do justice to the true extent of research conducted over the two days. The main questions addressed by the three keynote lectures and panel sessions were:
Can we, and should we, make music intelligible?
How might particular kinds of music bear on philosophical accounts of musical expression and emotion?
To what extent are the disciplines of music and philosophy conducted democratically?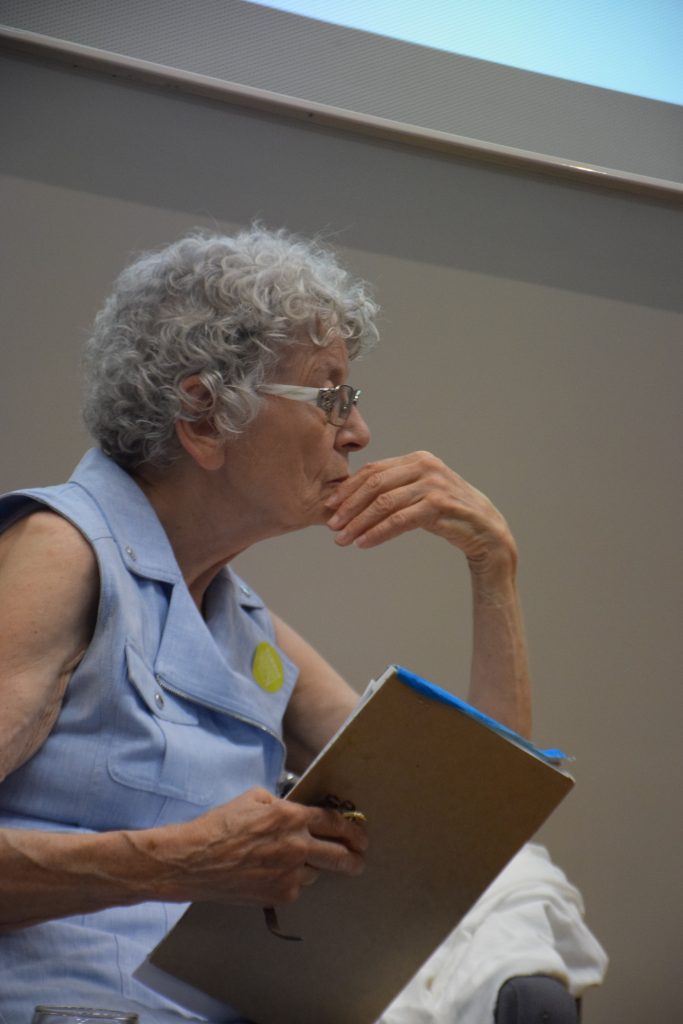 The conference kicked off with a keynote lecture by Jenefer Robinson (University of Cincinnati) – 'Musical emotions' as Aesthetic Emotions – where it was argued that aesthetic emotions are ordinary emotions but with a special set of objects. Discussion raised the issue of context, and that we should be cautious about glossing over important differences in cultural, racial, and gendered analyses of musical works. This issue of universality versus particularism became a dominant theme of the conference. A selection of panels followed on topics including: medieval philosophy and music; how we talk about music; musical transcription; and music-making and the mind. The first day closed with the second keynote by Alexander García Düttmann (Universität der Künste, Berlin)– Why Opera is a Bit Much – which asked whether we can have an opera for (almost) all.
The second day began with a very useful early-career workshop with Peter Nelson (University of Edinburgh) editor of Contemporary Music Review, and Maria Witek (University of Birmingham). More parallel sessions followed on topics including music-philosophical arguments, voice in architectural soundscapes, Sikh aesthetics, and musical notation.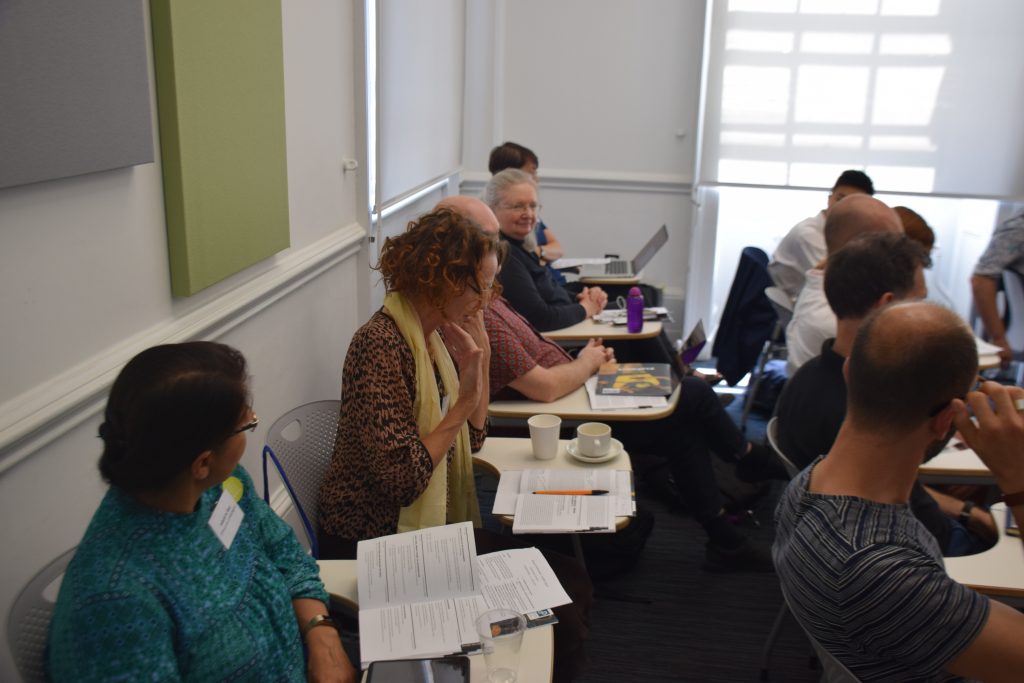 The last keynote by Julian Johnson (Royal Holloway, University of London) – Language, Sense, and the Muteness of Music – formed an illuminating conclusion of the two days. It addressed how the concrete particulars of musicology, the abstract reasoning of philosophy, and the "absent bedfellow" of music itself in this discursive triangle, might be tied together. Johnson saw the 'gap' between music and philosophy as a vibrating site of constant negotiation, and he emphasised the importance of listening, both to music, and to one other.
The conference also drew attention to the nature of interdisciplinarity, and the importance of informal discussion. As any interdisciplinary conference participant will testify, accessibility is crucial. While it's sometimes difficult to communicate across disciplines, several talks at this conference managed to straddle these divides, proving that research can be conducted transparently, in a way that stimulates better, and more democratic, discussion. Lastly, it was noticed that the breaks over coffee and in corridors between sessions were just as, or even more, fruitful as the formal presentations. These more intimate encounters formed a unique space in which to understand how to speak (or not speak) about music and sound; the clatter and chatter of ideas noisily whizzed around in these spontaneous moments. Now that's how you do a music conference: as a cacophony. Luigi Russolo would have been proud.
Daisy Dixon
Peterhouse, Cambridge
July 16th 2019