Centre for Philosophy and Critical Thought, Goldsmiths, University of London
REPORT
Baudelaire and Philosophy took place over June 5 and 6 at Goldsmiths, University of London. The conference featured 15 speakers, across plenaries and panels, and an audience of approximately 30. Speakers traveled from the Czech Republic, France, Italy, South Africa and the United States. The first day began with a plenary by Isabelle Alfandary on questions of philosophy, language and translation in Jacques Lacan and Jacques Derrida's readings of Edgar Allan Poe, translated by Baudelaire into French. The first panel featured presentations on the place of Victor Hugo and the revolutionary politics of '48 in Baudelaire's poetry (Robert St Clair); the question of melancholia in Walter Benjamin's reading of Baudelaire (Daniela Liguori); and the place of fantasy and trauma in Baudelaire's thought and poetics (Rafael Winkler). The second panel explored Jean-Luc Marion's phenomenological interpretation of Baudelaire's poetry (Virgil Brower); the unexpected parallels between Baudelaire and Wittgenstein on the limits of sense (Kathryn Brown); and affinities and divergences in Benjamin's and Giorgio Agamben's commentaries on Baudelaire (Jenny Doussan). The first day concluded with a plenary by Patrick ffrench on the role of individuation and juxtaposition in Baudelaire's poetics.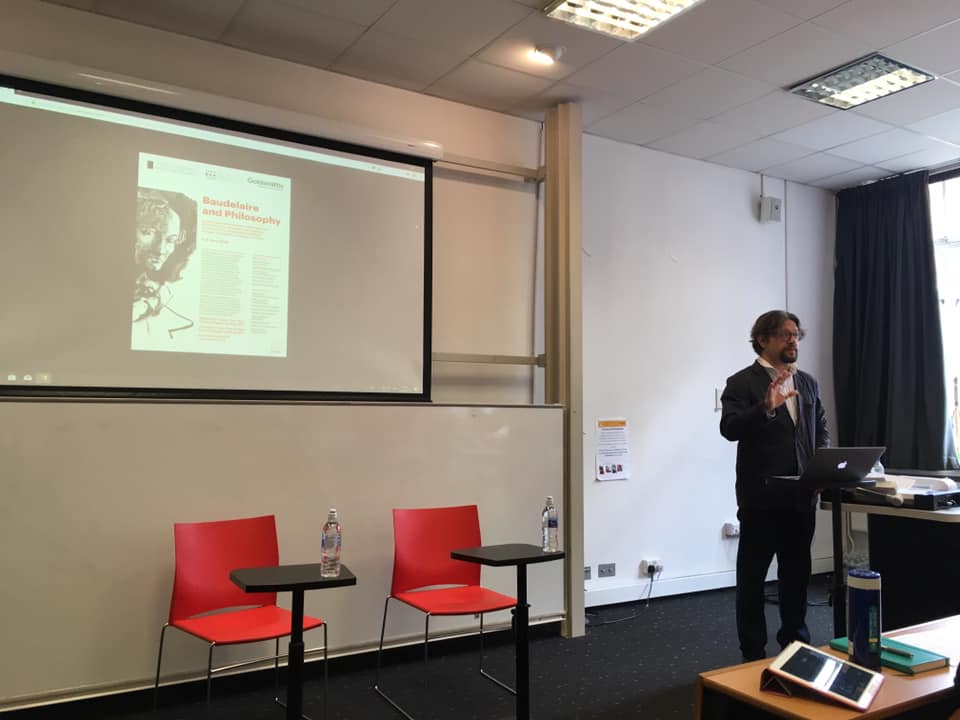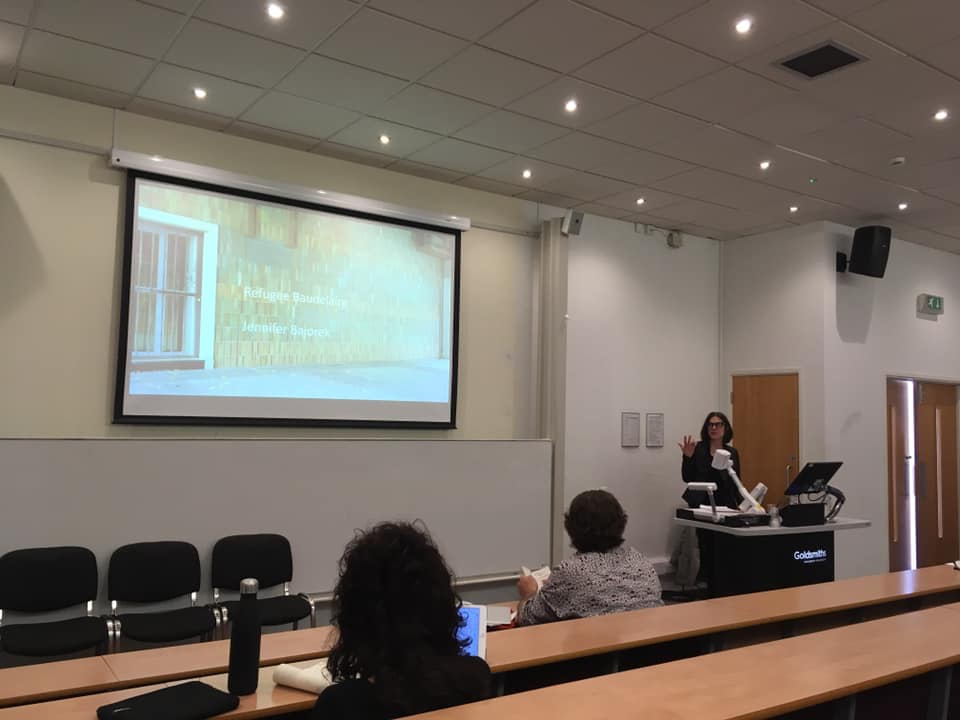 The second day began with a plenary by Jennifer Bajorek on Baudelaire, the figure of the refugee and contemporary artistic practices confronting the issue of migration in Paris. This was followed by the second plenary of the day, in which Adrian Rifkin explored the place of Baudelaire in his own formation and experience as an art historian. The third panel of the conference then focussed on the place of Baudelaire in art-historical and visual studies: Dana MacFarlane investigated Baudelaire's theory of photography; Nigel Saint interrogated how the French poet features at key moments in Georges Didi-Huberman's art-historical and archival project; and Laura Chiesa developed Baudelairian themes in the cinema of Jean-Luc Godard and Agnès Varda. Richard Rand, who was not able to attend the conference in person, delivered a plenary by Skype interrogating Walter Benjamin's reading of Les fleurs du mal. The conference concluded with a plenary by Elissa Marder on the conceptual underpinnings of Baudelaire's confrontation with photography and his complex and unsettling relationship to the French reactionary thinker Joseph De Maistre. Papers were chaired by the conference organisers (Julia Ng and Alberto Toscano), as well as members and affiliates of the centre (Michael Newman, Jane Desmerais).
Plans are now under way to produce a collected volume of essays from the conference proceedings.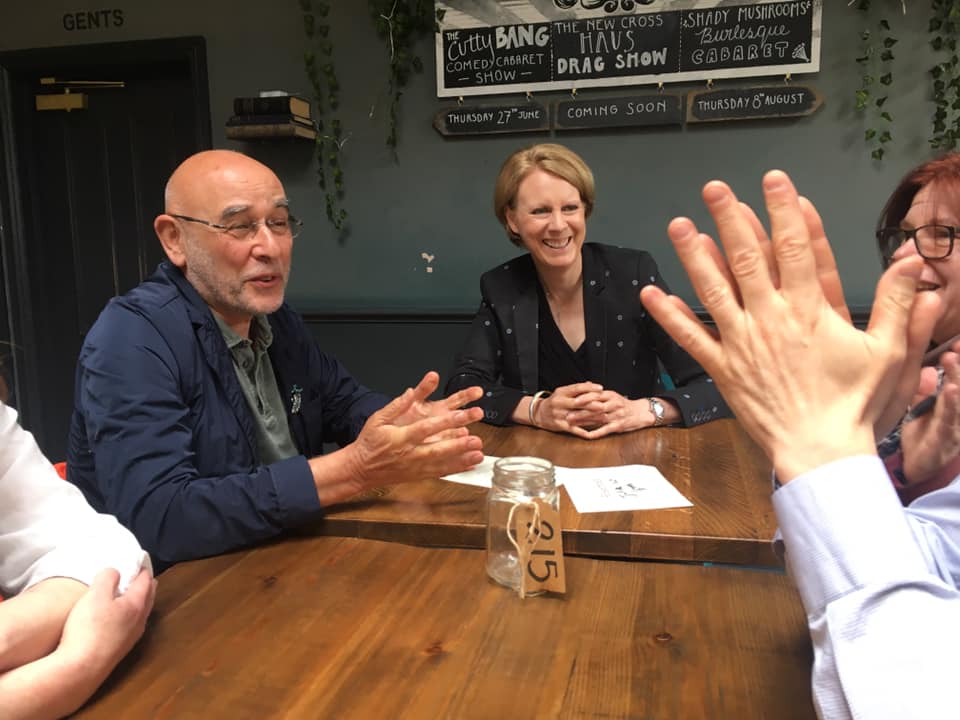 Julia Ng / Alberto Toscano
Co-Directors, Centre for Philosophy and Critical Thought
Goldsmiths, University of London