May 21-22, 2019, Edinburgh
Conference Report
Alexandra King (SUNY Buffalo)
Dominic McIver Lopes (University of British Columbia)
Aesthetics in the Reasons Revolution took place in late May 2019 at the University of Edinburgh, hosted by the Scottish Aesthetics Forum. Simon Fokt was hugely helpful as a local point person. The funds we received through the British Society of Aesthetics Connections Grant enabled us to bring eight invited speakers, five additional UK-based participants, and us, the organizers. (One further invited participant, Andrew McGonigal, was unable to attend due to a last-minute emergency, but was able to obtain a refund for his airfare.)
The speakers included four philosophers working primarily in value theory, metaethics, and epistemology: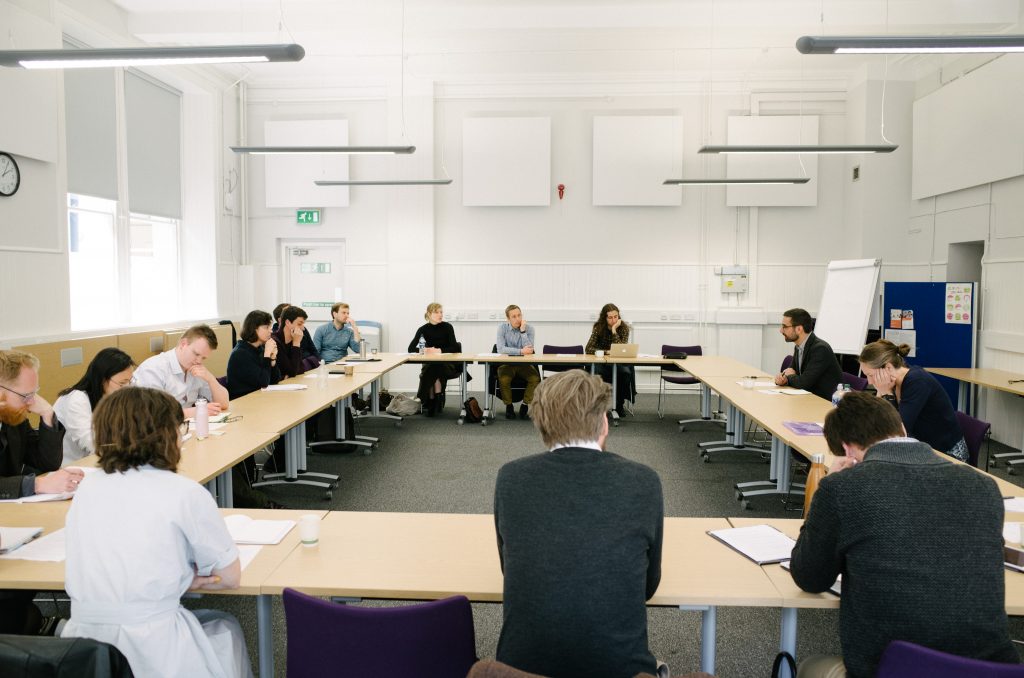 Dale Dorsey (University of Kansas)
Julia Driver (Washington University in St Louis/University of Texas at Austin)
Alison Hills (Oxford University)
Daniel Whiting (Southampton University)
It also included four philosophers working primarily in aesthetics:
Anthony Cross (Texas State)
Louise Hanson (Durham University)
Robbie Kubala (Columbia University/University of California at Santa Cruz)
Samantha Matherne (Harvard University)
We were also able to sponsor travel for five other participants who lacked independent travel funding:
Inês Morais (independent scholar)
Tom Roberts (Lecturer, Exeter)
Liuying Wei (PhD student in Education, Glasgow)
Mark Windsor (Associate Lecturer, Kent)
Joel Yalland (PhD student, Kent)
A number of other philosophers also attended, including Alix Cohen, Guy Fletcher, and Levno Plato.
We encouraged speakers to explore issues at the intersection of meta-normativity and aesthetics that have not seen much attention. This resulted in a number of very interesting presentations. Two discussed the relationship between well-being and aesthetic value. Driver defended the pervasiveness of aesthetic values, while Dorsey argued that an aesthetically lived life is not thereby better for the person who lives it.Multiple speakers discussed aesthetic obligations, further solidifying that as an important debate in meta-aesthetics and meta-normativity. Hills argued for the existence of aesthetic obligations as obligations to develop one's talents and skills. Cross and Kubala also defended aesthetic obligations, each taking a slightly different angle. Where Cross focused on relationships to aesthetic objects, Kubala concentrated on practices. Hanson, on a not unrelated topic, argued for the normativity of aesthetic reasons, which involved a detailed exploration of whether or not aesthetic reasons can ever trump moral or other sorts of reasons.
Whiting explored how the debate about higher-order evidence in epistemology could be applied to aesthetic reasons and appreciation. Matherne brought historical perspective and discussed Kantian approaches to aesthetic normativity.
In the end, the conference hit on a few major themes emerged that we think will be part of the sea change in philosophy where aesthetics is taken more seriously as a normative domain alongside epistemology and ethics.
All images courtesy of Anthony Cross