Conference Report
5-6th October 2019, Literary and Philosophical Society, Newcastle upon Tyne
Andy Hamilton and Samuel Horlor (Durham University)
Part of Newcastle Festival of Jazz and Improvised Music 2019, the Aesthetics of Imperfection Workshop tackled a central issue of creativity in music and other arts: improvisation and spontaneity.
Musicians and researchers engaged with the nature of improvisation as part of an aesthetics of imperfection, which values spontaneous creation and openness to contingencies in the performing situation over rigorous planning and refinement of form.
Headliners from the festival's programme of concerts opened up on their principles and approaches to improvising – how they embrace risk and failure, how you can practice to be spontaneous, and whether improvisation is a kind of composition.
Leading musicians from the European and North American improvised music scenes gave talks peppered with spontaneous examples on the saxophone, piano and drums: Evan Parker, Tony Buck, Achim Kaufmann, Alexander Hawkins, and the duo of Brodie West and Evan Cartwright.
Alongside them were presentations from musician-researchers Raymond MacDonald (saxophone and composition), Shelly Knotts (live algorithmic performance), Nina Kümin (baroque violin), Pablo Seoane (piano and composition) and Márcio Steuernagel (composition and conducting).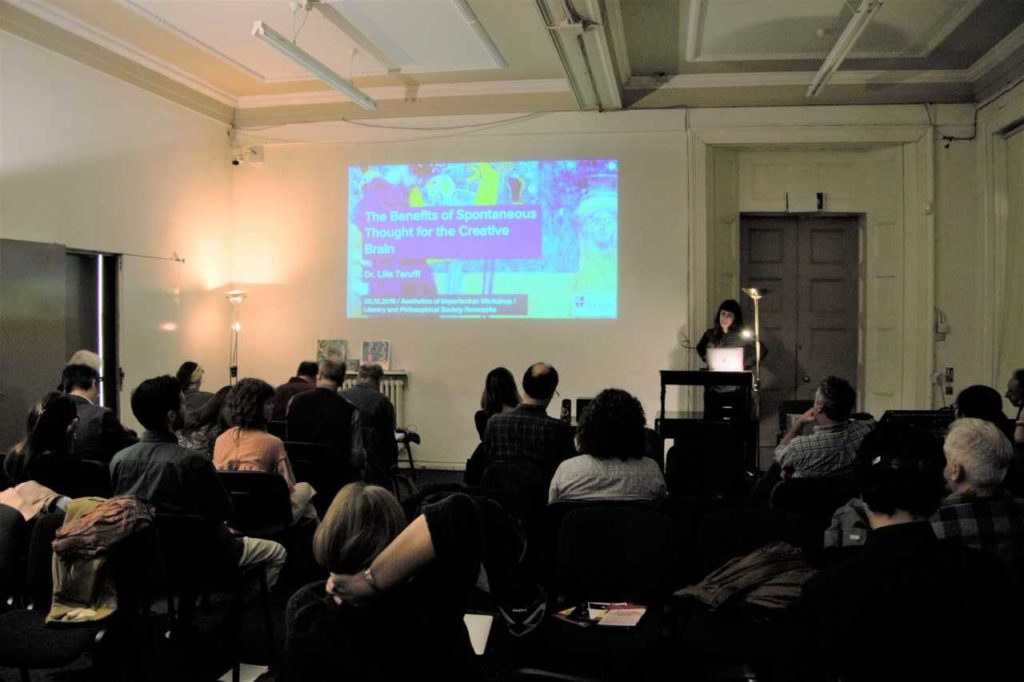 Contributions from Lara Pearson (South Indian classical music), Guy Dammann (classical music criticism), Liila Taruffi (psychology, neuroscience, and aesthetics), Katherine Hambridge (nineteenth-century music theatre) and Laura Leante (ethnomusicology) connected the discussions to a broad range of creative practices and contexts.
A selection of recordings of workshop talks, and more about the Aesthetics of Imperfection, are available at https://www.andyhamilton.org/aesthetics-of-imperfection.
Durham University contributed additional funding, and thanks are due to Wesley Stephenson and the Newcastle Festival of Jazz and Improvised Music team, The Literary and Philosophical Society, and Newcastle Arts Centre.