LAF 2021-2022 Organising Group:
Stacie Friend (Birkbeck), Alex Grzankowski (Birkbeck), Tim Stoll (Birkbeck); Sarah Kiernan (PhD Student, Birkbeck); Taylor Enoch (PhD Student, UCL)
Programme
Derek Matravers (Open University): "On Being Misled by Non-Fiction" Wednesday, 13 October 2021
Karen Simecek (Warwick): "Embodying Words: The Ethics of Voice in Performing Poetry" Wednesday, 03 November 2021
Rob Simpson (UCL): "Experiments in Living, Commercial Entertainment, and Free Speech" Wednesday, 24 November 2021
Greg Currie (York): "Irony: A Sketch of a General Theory" Wednesday, 02 February 2022
Tim Stoll (Birkbeck): "Nietzsche and Aesthetic Distance" Wednesday, 23 February 2022
Peter Lamarque (York): "Literary Form and Moral Outlook" Wednesday, 01 June 2022
Joshua Landy (Stanford): "I'm Like a Helicopter: For a Two-Point Theory of Creative Imagery" Wednesday, 15 June 2022
Emine Hande Tuna (UC Santa Cruz): "Selective and Panoramic Imagining, and Processing Stories" Wednesday, 29 June 2022
Report
After moving online in 2020-21 due to COVID-19, in 2021-22 the Institute of Philosophy London Aesthetics Forum (LAF) returned to its regular series of in-person seminars on topics in aesthetics and the philosophy of art. Because of the ongoing uncertainty, we operated with a reduced schedule and invited primarily UK-based speakers, or speakers visiting the UK/Europe.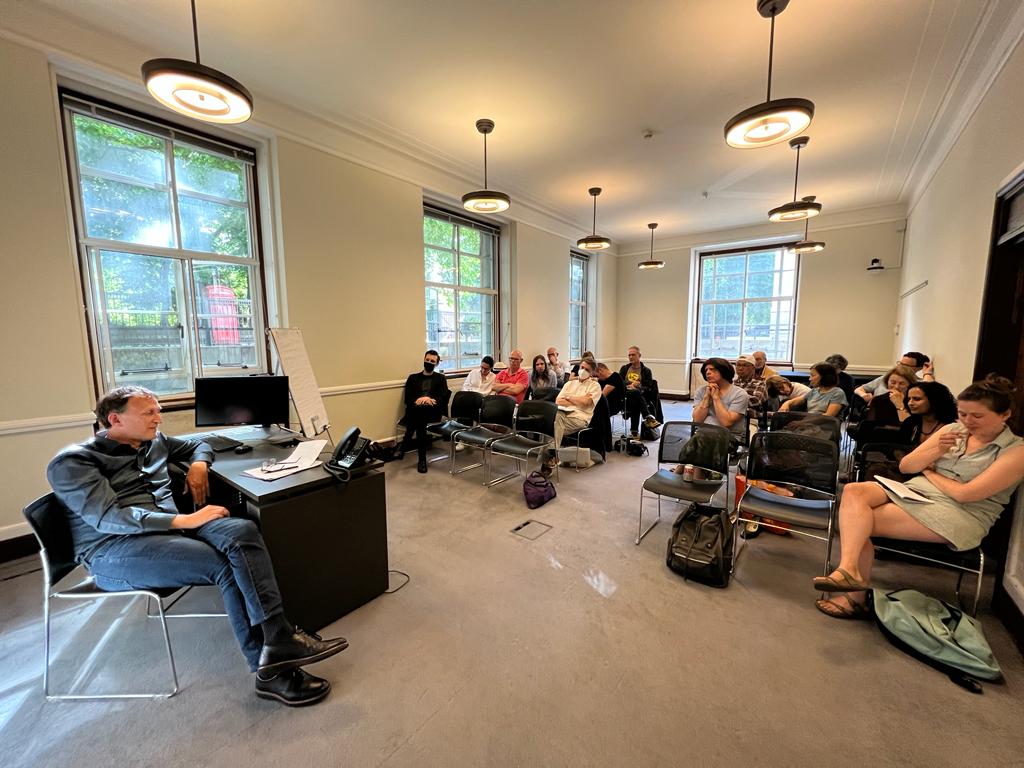 The LAF aims to provide a lively environment for those already working in aesthetics and philosophy of art, and to foster new interest. LAF events are open to all, both inside and outside the University of London. Audiences tend to be multi-disciplinary, and talks are followed by extended discussion where the philosophical topics raised by the talks are explored in depth from a variety of perspectives. Overall, attendance was lower last year (10-15 on average) though it was higher for some well-known speakers and generally bounced back in the summer.
The LAF now has 1000+ Facebook followers (nearly evenly divided by gender) and 2000+ followers on Twitter, and the website received almost 5000 hits last year (numbers are not exact due to a website crash in December 2021). They continue to post podcasts of their talks on iTunes. Their podcasts enable more people to engage with the Forum, including listeners from outside the UK, and have a very substantial number of monthly downloads.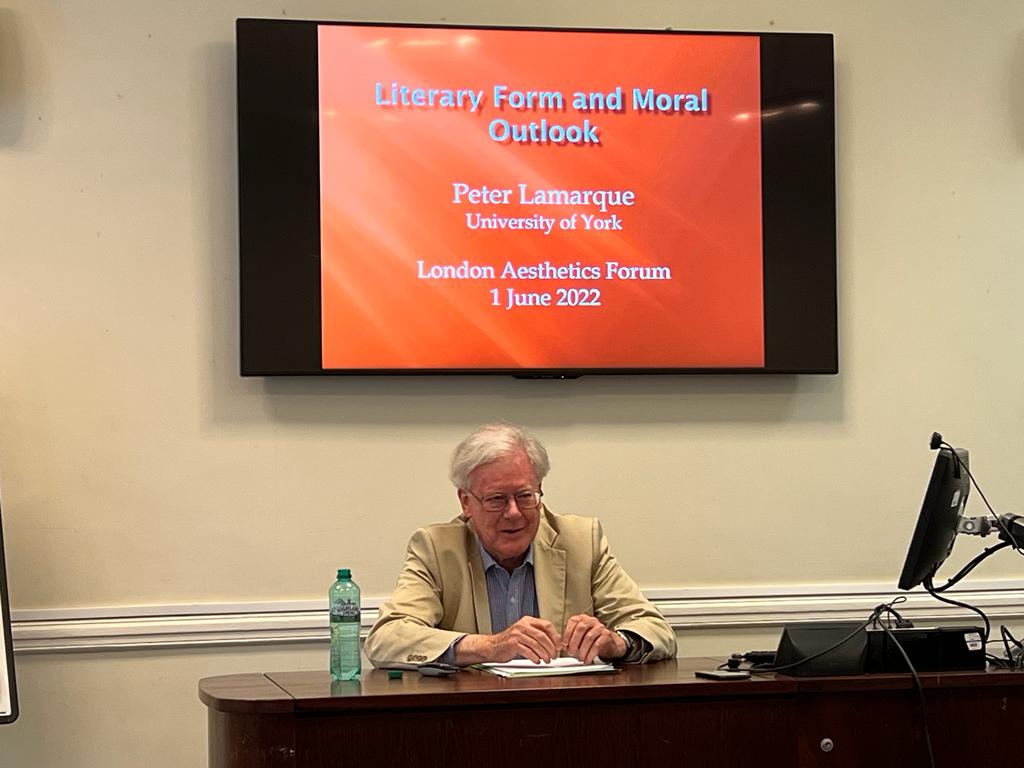 One of the LAF's aims is to benefit students who are working in aesthetics or related areas, providing opportunities for graduate researchers to engage with cutting-edge work and meet other academics working in the area. Graduate students in the University of London also play a central role in organising the Forum's activities, and across 2021-22 this included help on various organisational tasks, as well as participating actively in discussions.
BPA-SWIP Good Practice:
The LAF aims for gender diversity in our talks, but this year there were disproportionately more men (7) than women (2). The original invitation list would have been 6 men and 4 women; however, two women who were scheduled to speak had to drop out fairly late.