31st August – 1st September 2021, Cambridge.
Organisers:
Mark Pinder & Derek Matravers
The Open University
Like many other events scheduled to take place during the Covid-19 pandemic in 2020, British Society of Aesthetics Connections: Conceptual Engineering and Aesthetics took place in 2021. The delay allowed the organisers to run the conference as an online/in-person hybrid event, on 31st August and 1st September. Two speakers managed to get to the Cambridge venue – Nadia Mehdi and Esa Díaz-León – while the remaining seven speakers presented over Zoom.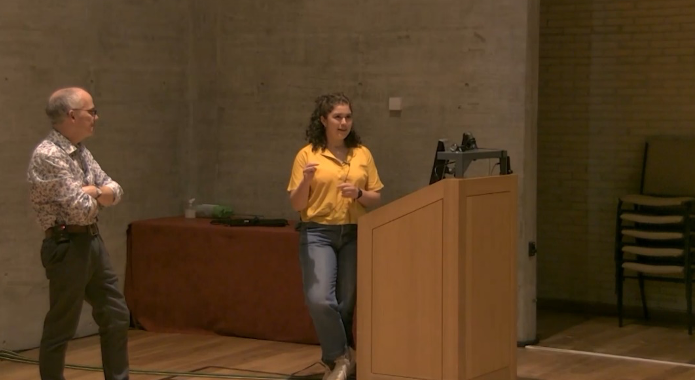 The presentations explored several points of interest connecting conceptual engineering and aesthetics. Matti Eklund (Uppsala) opened the conference by considering whether one might want to engineer 'alien languages' – languages with unfamiliar structures – and examining whether work on pictorial and cartographic representation might illuminate the issue. Delia Belleri (Lisbon) then clarified and tackled the 'implementation challenge', familiar from recent work on conceptual engineering. After lunch, we had our first two contributed talks. Sai Ying Ng (CUNY) praised morally objectionable artworks, discussing the prospects for engineering objectionable thick ethical concepts, and Elizabeth Cantalamessa (Miami) developed an account of how art can be deployed to implement conceptual revisions. In the final talk of the first day, A.W. Eaton (Chicago) discussed the role of a concept's function in relation to aesthetic functions, as well as conceptual engineering of the concept art. The day closed with a relaxed conference dinner in central Cambridge.
The second day opened with Herman Cappelen (Hong Kong) arguing that the concept of art is defective and should be abandoned. Esa Díaz-León (Barcelona) then examined the differences between descriptive and ameliorative projects in aesthetics, arguing that both kinds of project must appeal to normative considerations. In our final contributed talk, Nadia Mehdi (Sheffield) discussed various possible reconceptualisations of the concept of beauty. Stacie Friend (Birkbeck) – heroically stepping in for Kendall Walton at the last minute – closed the conference by considering the prospects for Walton's account of fiction when construed as a theoretical construct 'Waltfiction'.
Overall, the talks displayed the promise of further, in-depth explorations of the connections between conceptual engineering and aesthetics. As a domain-general methodology, there is of course something to be gained by applying conceptual engineering to aesthetic problems, but the talks also highlighted the unique insights that aesthetic theorising can bring to the study and application of conceptual engineering.
One positive consequence of going hybrid is that we were able to record most of the presentations. At the time of writing this report, we are working away to get these ready for online publication. Once online, you'll be able to relive your favourite talks time and time again!
Thanks go to the BSA and The Open University for supporting this conference, to the venue (Fitzwilliam College in Cambridge) for their flexibility and help in running the conference, to Venue Audio Visual for making the conference hybrid, and to all of the speakers and delegates who made the conference a success.