19-21 September 2014, St Anne's College, Oxford
Our 54th annual conference took place at St Anne's College, Oxford. Situated within five acres of tranquil leafy grounds, St Anne's enjoys a unique atmosphere and a traditional of intellectual generosity. Whilst dating from 1879, it is modern in its outlook and architecture and is one of Oxford's largest colleges, with some 700 students and staff. The 2014 Conference programme is available to download here.
Confirmed keynote speakers: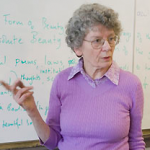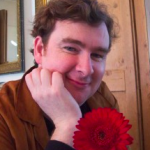 Friday, 19 September
11:30- Registration opens
12:30-13:30 Lunch
13:30-15:30 CHOICE OF PARALLEL SESSIONS – 2 PAPERS or SYMPOSIUM:
Either:
Robert Briscoe (Ohio), 'A Deep Resemblance Theory of Depiction';
Alberto Voltolini (Turin), 'Pictorial Experience: Wollheim Reassessed and Vindicated';
Or:
The Return of Experimental Philosophical Aesthetics – Symposium
Florian Cova (Swiss Centre for Affective Sciences), 'Is what I'm feeling genuine? Fiction versus reality';
Lily Guillot (Yale), 'Exploring the developmental roots of the paradox of horror';
Shen-yi Liao (Leeds / Nanyang Technological University) & Aaron Meskin (Leeds), 'Aesthetic Testimony and Other Testimony'
15:30-16:00 Coffee
16:00-17:30 CHOICE OF PARALLEL PAPER SESSIONS:
Either:
Kris Goffin (Ghent), 'Can Aesthetic Properties be Emotionally Represented?'
Zoe Jenkin (Harvard), 'Cognitive Penetration of the Perception of Art: Epistemic and Aesthetic Divergence'
Or:
Annelies Monseré (Ghent), 'The Charge from Psychology and the Project of Defining Art'
Shelby Moser (Kent), 'Relevate Interactivity! Making the term 'interactive' relevant in the arts'
17:30-19:00 BSA / ASA WOLLHEIM MEMORIAL LECTURE
Jenefer Robinson (Cincinnati), 'The Missing Person Found: Expressing Emotions in Pictures'

18:45 Cash bar
19:30 Dinner
Saturday, 20 September
09:00-11:00 CHOICE OF PARALLEL SESSIONS – 2 PAPERS or SYMPOSIUM:
Either:
Lisa Schmalzried (Lucerne), 'A Kantian Character-Expressionist Theory of Human Beauty';
Lorraine Yeung Ka Chung (Hong Kong Baptist University), 'Towards an Affective Appraisal Theory of Horror'
Or:
Aesthetic Intuitions – Symposium
Stacie Friend (Birkbeck College, London), 'Intuitions about Fiction and Fictional Intuitions';
Christy Mag Uidhir (Houston), 'Everyone's a Critic: Epistemic Privilege & Art Intuitions';
Jonathan Weinberg (Arizona), 'Are Aesthetic Intuitions Looking Good?'
11:00-11:30 Coffee
11:30-13:00 CHOICE OF PARALLEL PAPER SESSIONS:
Either:
Robbie Kubala (Columbia), Philosophy, Literature, and Emotional Engagement;
John Holliday (Maryland), 'Sonicity and the Performance of Reading'
Or:
Adriana Clavel Vasquez (Sheffield), 'Imaginative Resistance and Response Moralism';
Nils-Hennes Stear (Michigan), 'Imaginative Failure: a Genuine Puzzle'
13:00-14:00 LUNCH
14:00-14:30 ANNUAL GENERAL MEETING
14:30-16:30 CHOICE OF PARALLEL SESSIONS – 2 PAPERS or SYMPOSIUM:
Either :
Katherine Thomson-Jones (Oberlin College), 'Appreciating Digital Cinema'
Nicholas Silins (Cornell /Yale), 'What Is The Scope Of Aesthetic Experience?'
Or:
Fiction and the Sciences – Symposium
Adam Toon (Exeter), 'Models as make-believe';
Martin Thomson-Jones (Oberlin College), 'Realism about missing systems';
David Davies (McGill University), 'Fictionalism and the cognitive values of scientific models'
16:30-17:00 Coffee
17:00-19:00 FREE SESSION
We regret that the William Empson lecture is cancelled due to unforeseen circumstances.

18:45 Cash bar
19:30 Dinner
Sunday 21 September
09:00-10:00 CHOICE OF PARALLEL PAPER SESSIONS:
Either:
Kenneth Walden (Dartmouth College), 'Re-thinking Moral Character'
Or:
BSA Essay Prize Winner:
Jake Quilty-Dunn (CUNY) 'Believing Our Eyes: The Role of False Belief in the Experience of Cinema'
10:00-10:30 Coffee, and announcement of prize for best postgraduate paper
10:30-12:00 CHOICE OF PARALLEL PAPER SESSIONS:
Either:
Jenny Judge (Cambridge), 'Musical Metre';
Giulia Martina (Turin), 'Grounding Musical Experience';
Or:
Marilynn Johnson (CUNY), 'Reference Through Instruments';
Simone Gubler (Texas), 'Reflections on Still Life'
12:00-13:30 KEYNOTE ADDRESS
M.G.F. Martin (UCL/Berkeley)
13:30- Lunch, conference closes.
Programme subject to change
The British Society of Aesthetics Annual Conference
19-21 September 2014, St Anne's College, Oxford
The call for submissions is now closed.
Symposia
Proposals for symposia are invited in all areas of philosophical aesthetics. Proposals may be for panels on particular themes, author-meets-critics sessions or other special sessions. Proposals for symposia should include a general description of the topic or theme, along with the names and affiliations of all proposed participants and brief abstracts of all papers. Symposia will last two hours, including discussion time, and should normally have three participants (at most four). Students may not submit proposals for symposia, though symposia may include students as participants, in which case their status should be specified.
Papers
Papers are invited in all areas of philosophical aesthetics. All submissions should include a 200-word abstract and must be prepared for blind review. There are two categories of submission:
Regular submissions may not exceed 3500 words excluding abstract. Students may not submit in this category.
Student submissions by students enrolled in MA or doctoral degree programmes are to be marked as such at the time of submission and may not exceed 2500 words excluding abstract. Students whose papers are accepted will receive a stipend to defray conference fees, accommodation and travel costs. The winner of the prize for the best paper by a student will also receive a cash prize.
Abstracts without full papers, papers that are not prepared for blind review and papers that exceed the maximum length will not be considered. You may either submit a paper or be a member of a proposed panel, but not both.
Submissions should be sent by email attachment in Word format to:
with the author's name, affiliation, status (student or not) and contact details in the body of the email. Please also direct any questions to this address.
REGISTRATION IS NOW CLOSED
Cancellations after registration closes on 1 September are non-refundable.
Programme Committee
Bence Nanay, Chair (Antwerp/Cambridge)
Murray Smith (Kent)
Dawn Wilson (Hull)
David Davies (McGill)
Áine Mahon (University College Dublin)