Papers are invited for consideration for presentation at a conference on Vernon Lee's aesthetics, to be held on at Churchill College, Cambridge on the 12th and 13th September 2022. The organisers are planning for it to be held in person, although will make other plans if the situation makes that impossible.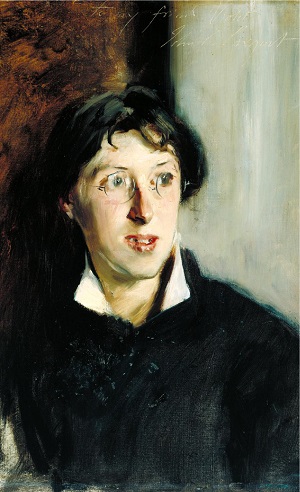 Bequeathed by Miss Vernon Lee through Miss Cooper Willis, Image: Vernon Lee 1881, John Singer Sargent 1856-1925 © Tate
Vernon Lee was the penname of Violet Paget (1856-1935). She has been best known for her contributions to supernatural fiction, such as Hauntings and Other Fantastic Tales (1889), and For Maurice, Five Unlikely Stories (1927). However, with the rise of interest in empathy, her work on aesthetics is enjoying somewhat of a revival. She, together with her partner Clementina 'Kit' Anstruther-Thompson performed several empirical studies concerning viewers' reactions to visual art. She also made cogent criticisms of German aesthetic theories of Einfühlung in Beauty and Ugliness (1912), attempting to refine the theory into acceptable form. Lee closely followed this with The Beautiful: An Introduction to Psychological Aesthetics (1913), Music and Its Lovers: An Empirical Study of Emotional and Imaginative Responses to Music (1923) as well as collaborating on, editing and introducing Anstruther-Thomson's Art and Man: Essays and Fragments (1924). As well as being an inheritor of a nineteenth century German tradition, she can be seen as a precursor of Formalism and an influence on current aesthetic theory via her work on empathy. Papers are invited on all aspects of her work in aesthetics.
Submissions should be around 5000 words (for a 35 – 40 minute presentation) and prepared for blind review. The closing date for submissions is 1st July 2022.
We would particularly like to encourage submissions on:
Aesthetics and collaboration
Aesthetic influence
Aesthetic theories
Aesthetic senses and sensuality
We welcome work that is interdisciplinary, or from the fields of English Literature, Philosophy, Music, and Queer and Gender Studies, but this list is far from exhaustive.
If you would like to discuss potential ideas, the organisers would be delighted to hear from you.  
Organisers